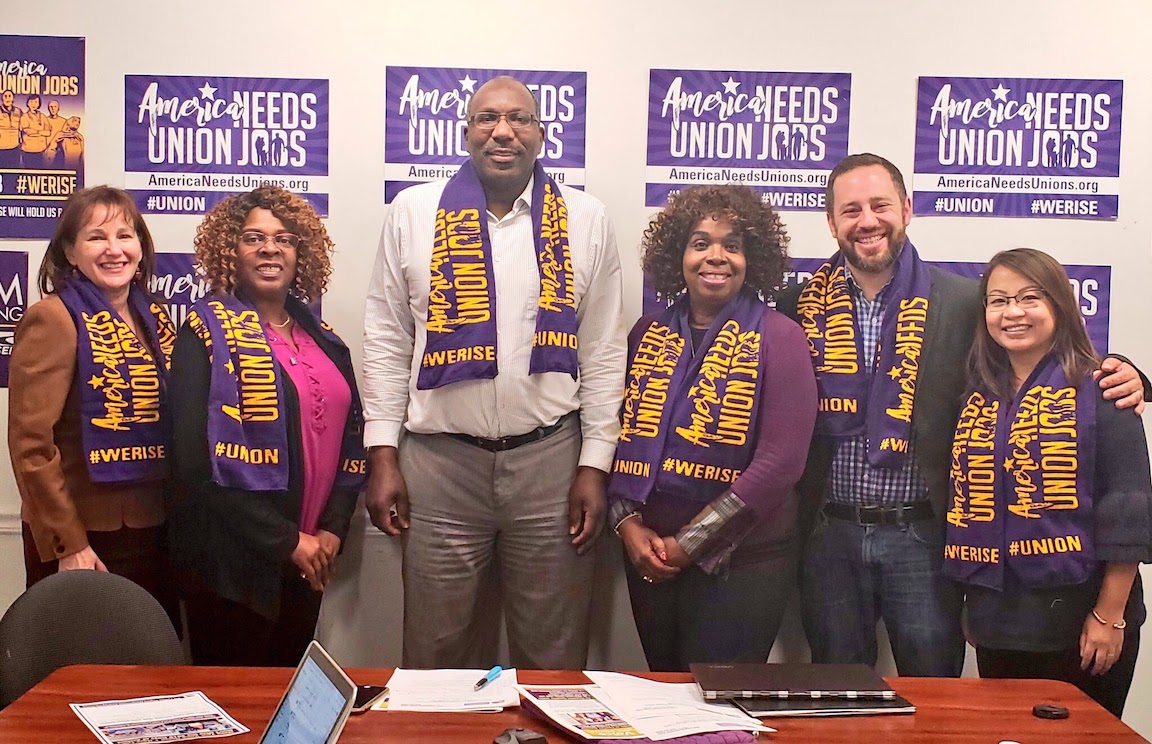 The Fairfax County Government Employees Union was founded by county employees in 2006. Today, the Fairfax Chapter of SEIU Virginia 512 represents over 2,000 general county employees from across Fairfax. Our members make up an essential workforce of nurses, social workers, child educators, mental health professionals, librarians, parks staff, sanitation workers, maintenance workers, engineers, and more. We know that the work we do is critical to keeping Fairfax healthy and safe.
The Fairfax Chapter prides itself on being solution-driven and working with the county to deliver quality public services. For over a decade, we've spearheaded major victories for county workers in Fairfax, including raises, ending unfair pay systems, saving our pensions, increasing worksite safety, creating jobs, and more. We strongly believe that all workers deserve a voice on the job, and the ability to bargain over pay, benefits, and working conditions. We made history in October 2021 when we won the strongest collective bargaining ordinance in the Commonwealth thus far. We're growing our union every day and on our way to transforming these new rights into a real seat at the table for Fairfax County workers.
To learn more about our Fairfax Chapter, please contact the union by phone at 571-432-0209 or by e-mail at info@seiuva.org. CLICK HERE to see the calendar of upcoming union meetings and events.
Our FCGEU Constitution and Bylaws are linked here. Union members can set up appointments to review the union's finances, and how dues money is spent, by contacting Secretary-Treasurer Karen Conchar at Karen.Conchar@seiuva.org.